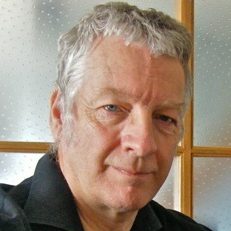 Welcome!
If you are interested in new choral music – particularly Christmas and other seasonal pieces – please browse through the pages of this website, read through the scores, listen to live recordings, watch videos of performances, and find out how easily you can order (and in most cases download) any of the pieces that are of interest to you.
LATEST UPDATE:  ABCD VIRTUAL CHOIR LEADERS' FESTIVAL 2021
Clicking on any of the titles below will take you to a recording or video of the piece as listed in the abcd Composers' Exhibition:
SETTINGS FOR MIXED CHOIR (SATB):
Noel! – A jazzy new setting in 7/8 time of the traditional carol                     publ. OUP
See amid the Winter's Snow – New setting of these well-known words     publ. OUP
Rise up, Shepherd – Spiritual arrangement + optional oboe solo                 publ. OUP
Star of the East – Haunting setting of 'Brightest and Best'                            publ. OUP
Bright was the Star – SATB setting of a poem by Brian Holmes                   self published
Guiding Star – A new lively 7/8 setting of 'As with gladness'                        self published 
[NOTE – All of the above were written for the CBSO Chorus, and orchestrations are available, although they may be performed equally effectively with piano or organ accompaniment.]
Kling no Klokka Written for Nidaros Cathedral Boys' Choir in Norway        self published
Let the Church Bells Ring! English version of 'Kling no Klokka'                     self published. [Video is in Norwegian.]
Star of Wonder Reflective setting of 'We three Kings', prem.in Trondheim self published
Lo, in the Cold of Winter Deep Advent setting – words by Julie M Myers    publ. Shawnee
Little Lamb, who made thee? Simple a cappella setting of Blake's poem    self published  [Computer generated recording]
SETTINGS FOR CHILDREN'S CHOIRS:
The Sleepy Shepherd Boy – Written for CBSO Children's Choir (unis./SA)   self published [Click on title to hear and follow live recording.]
Christmastime in the Eyes of a Child – Unison or 2-pt (secular) with piano self published. [To follow score, click HERE. For SATB version, click HERE.]
Christmas is Coming – A simple unison piece for quite young children       self published
UPPER VOICES (SSA):
Sweet Chiming Christmas Bells – A jolly arrangement for voices and piano and incorporating 'Ding dong merrily on high'   self published
The Angels' Song – New setting of 'It came upon the midnight clear' (SSA) self published
LARGER SCALE PIECES:
GLORIA in D, for mixed choir (SATB), Sop. Solo, Brass, Timps and Organ   self published
FESTIVE OVERTURE: The Joy of Christmas [Orchestra and Chorus]             Faber Music [Recording is without choral elements.]
To access my J W Pepper page, where you will find many of my compositions and settings, please go to this link. Alternatively you may  prefer to click on any of the links at the top of this page. Many include video or audio clips of live performances.
Here is a video of 'Amazing Grace', arranged for Nidaros Cathedral Boys' Choir, Trondheim, on their 2019 tour to Taiwan and Singapore.