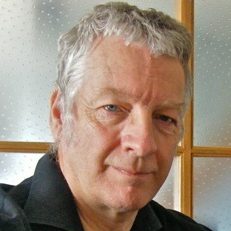 A short biography:
Having graduated in Music at Manchester University in 1963, I entered the teaching profession, working at Latymer Upper, Haberdashers' Aske's Hatcham Boys' and Ravensbourne Girls' Schools in the London area. After undertaking further training in music therapy, I joined the music therapy team in Birmingham, working in a variety of special schools and other special needs settings. I also served for a number of years as headteacher of a residential school for students with autistic spectrum disorders.
As a keen choral singer, I have written a number of new settings of Christmas texts, which have been performed by the City of Birmingham Symphony Orchestra Chorus (of which I've been a member for over 35  years), and by other symphony choruses and smaller choirs in the UK, Germany, Norway, USA and elsewhere. Some of these have been published in the UK by Oxford University Press, in the USA by the Shawnee Press, and in Norway by Norsk Musikforlag. A recent publication, 'Lo! in the cold of Winter Deep', with words by Julie Myers, was named 'Editor's Choice' by J W Pepper: "A stunning arrangement for piano and voices, and a beautiful traditional Advent offering, with text based on Isaiah 11."
In 2010 I was commissioned by the City of Birmingham Symphony Orchestra to write an orchestral piece for their Christmas concerts. A Festive Overture: The Joy of Christmas was premièred in Symphony Hall that year, and subsequently  published by Faber. It was also released as the opening track on a CD, The Spirit of Christmas [Heritage HTGCD299] in December 2015.  This piece was featured in a broadcast by the BBC Scottish Symphony Orchestra in one of their Christmas programmes.
More recently my Children's Christmas Suite was recorded by the Birmingham Royal Ballet Sinfonia, conducted by Gavin Sutherland.  This piece, consisting of six linked movements, incorporating a number of well known children's Christmas songs, is available for download from sites such as Spotify, emusic, iTunes and Apple Music. The recording is due for release under the Naxos label in 2021. The score and parts are available for purchase from SwirlyMusic,org. I also wrote a brass fanfare for the inaugural conference of the British Society for Music Therapy in 2014.
Many of my settings and arrangements are self published, and can be easily obtained as digital downloads from Swirly Music, Sheet Music Plus and  J W Pepper. Please choose the category of music you are interested in from the links at the links at the side of this page.  In most cases you will be able to hear a live recording, as well as looking through the score, before purchasing.